National Acceleration Fireside Chat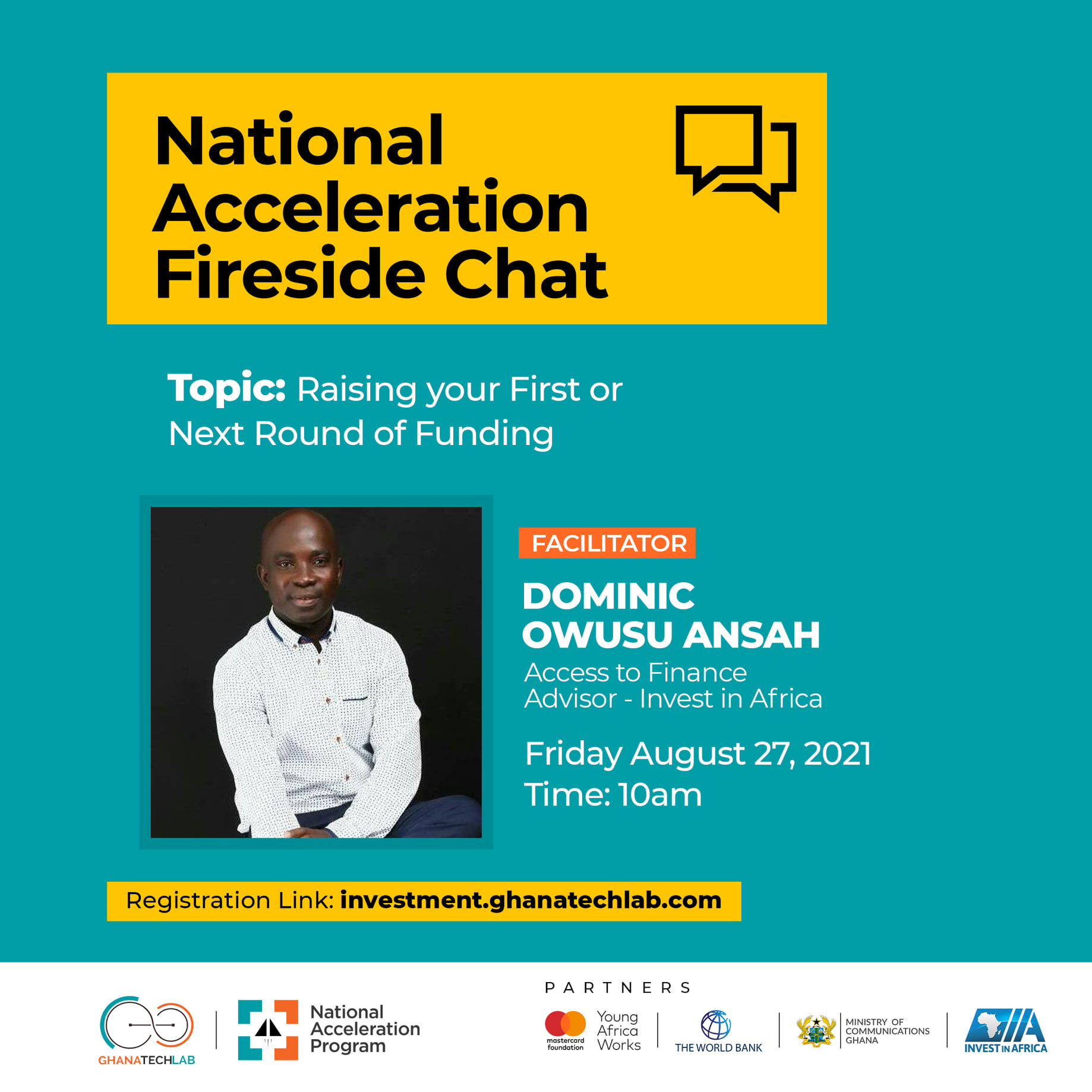 Are you a startup and wondering how to raise startup capital for your business?
Do you have unanswered questions on what investors look out for in startups?
Join Dominic Owusu Ansah, the access to finance advisor for IIA, on the 27th of August 2021 as he shares how to raise your first or next round of funding.