Social entrepreneurship is the use of entrepreneurial behavior for social ends rather than for-profit objectives, or alternatively that profits generated are used for the benefit of a specific disadvantaged group.
Just as entrepreneurship is vital to the economy, social entrepreneurship is vital to society. By tackling social issues and achieving scalable, sustainable impact, social entrepreneurship can create a more equitable society. By providing innovative solutions to society's unmet needs, social entrepreneurs can help spur sustainable human and economic development
Social Entrepreneurs a people who are passionate about solving social problems. They are also resilient people who are able to focus on their social mission against external shocks. They use the little resources available to them to bring about the social impact which may be small or big.
MUHAMMAD YUNUS: Muhammad He is a Bangladeshi social entrepreneur, banker, economist, and civil society leader who was awarded the Nobel Peace Prize for founding the Grameen Bank and pioneering the concepts of microcredit and microfinance. These loans are given to entrepreneurs too poor to qualify for traditional bank loans. Yunus and the Grameen Bank were jointly awarded the Nobel Peace Prize "for their efforts through microcredit to create economic and social development from below.
JEFF SKOLL: Jeffrey Stuart Skoll, OC (born January 16, 1965)[2] is a Canadian engineer, billionaire internet entrepreneur and film producer. He was the first employee and subsequently the first president of eBay, eventually using the wealth this gave him to become a philanthropist, particularly through the Skoll Foundation, and his media company Participant Media. He founded an investment firm, Capricorn Investment Group, soon after and currently serves as its chairman. Born in Montreal, Quebec, he graduated from the University of Toronto in 1987 and left Canada to attend Stanford University's business school in 1993. Shortly after graduating from business school, he began his career at eBay where he wrote the business plan that the company followed from its emergence as a start-up to a larger company. While at the company, he began the eBay Foundation which was allocated pre-IPO stock now worth $32 million. Once eBay's second-largest stockholder, behind Omidyar, he subsequently cashed out a portion of his company holdings, yielding him around $2 billion.[3][4] With an estimated net worth of US$4 billion (as of December 2016), Skoll was ranked by Forbes as the 7th wealthiest Canadian and 134th in the United States.[5]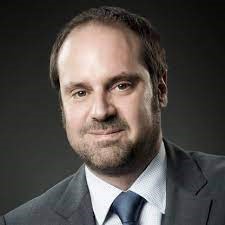 ANN MOORE:  Ann Moore is a nurse who was an early volunteer with the Peace Corps. She's also an inventor – recognized by the Wall Street Journal as one of the nation's most influential – whose best-known product is the Snugli, a contraption that lets parents carry their infants against their chests or backs. Moore is quick to acknowledge that the Snugli was inspired by an age-old practice of mothers in Togo.
"Anything that we can do to get babies and parents closer together to contribute to trust and bonding is so important for emotional health," says Moore, who along with her husband, Mike, is a member of the Rotary Club of Evergreen, Colorado.
The Moores sold the Snugli in 1985. Around the same time, a respiratory therapist asked Moore if she could make something that would allow patients to carry oxygen tanks, and that led to Air Lift, a company that makes soft-sided carriers for oxygen canisters and high-tech instruments. Their oxygen-cylinder backpack helps people who are dependent on supplemental oxygen to be more active. Moore continued to develop related products, including carrying cases for other medical gear.
The entrepreneurs have created solutions that have benefited society in the 21 century.
A social enterprise consultant supporting entrepreneurs in Ghana.